If you follow the insights of supply chain leaders online or plug into a podcast to stay abreast of trends, cultivating a supply chain reading list is a great way to round out your education. Some of the most prominent thinkers in this industry are also published authors, and their wisdom shines through in the chapters of their books. Picking up a quick read from a supply chain innovator is a great way to stay ahead of the curve, adapt to changes, and refresh on the fundamentals of supply chain management.
Below, you'll find nine books about supply chain worth adding to your bookshelf. Some are all about the fundamentals, while others look ahead to supply chains post-COVID-19. Check out these supply chain books the next time you're looking for reading material.
Supply Chain Management for Dummies by Daniel Stanton
Written by Mr. Supply Chain himself, Daniel Stanton, this book is first on the list for obvious reasons. But it's not just for dummies—it's for supply chain professionals in all sectors. If you're new to the world of supply chain, it's a natural starting point. If you're a seasoned expert, it's always good to brush up on the fundamentals. The text revolves around the Supply Chain Operations Reference (SCOR) model: plan, source, make, deliver, return, and enable. This book has it all and is a great way to get you thinking like a supply chain management professional. Get it on Amazon.
President and Co-Founder, SecureMarking
Daniel "Mr. Supply Chain" Stanton is dedicated to educating and elevating supply chain leaders. He's a LinkedIn Learning Instructor and the author of Supply Chain Management for Dummies.
The Edge of Disruption by Sally Eaves
Sally Eaves is a name most supply chain professionals know well, and it's very likely you've already come across one of her books. The Edge of Disruption is among her best works, focused on the future of supply chain management from a technological standpoint. The text covers everything from fintech innovations to the many uses for AI and machine learning across the supply chain. Case studies and visuals provide further context for things like the IoT, robotics, and automation, and drones. It all rolls into a conversation about how to prepare for a future where these robust technologies are the core drivers of supply chain management. Of the many books on this list, this is perhaps the most exciting read. Get it on Amazon.
Legal Blacksmith: How to Avoid and Defend Supply Chain Disputes by Rosemary Coates and Sarah Rathke
What happens when supply chain relationships are put to the test? Or when they fail? This is what Rosemary Coates and Sarah Rathke explore in this joint venture that's as applicable for legal professionals as it is supply chain managers. Much of the book asks readers to consider risk, whether that's risk inherent to managing multiple suppliers or risk revolving around working with 3PLs. The text also delves into corporate social responsibility questions—a timely topic in today's supply chain. Get it on Amazon.
The Reshoring Guidebook: Your Step-By-Step Instruction Guide for Bringing Manufacturing Back to America by Rosemary Coates
As companies strive to restabilize their supply chains in a post-pandemic world, this book couldn't be more timely. It's all about how supply chain leaders can re-domesticize their supply chains in meaningful, manageable, efficient ways. As much a workbook as it is a novel, it's filled with actionable advice, practical exercises, and great examples. This is a must-read for supply chain managers overseeing teams of direct reports and encourages collaboration on reshoring initiatives across the supply chain. The shortest book on our list (107 pages), yet also one of the most actionable. Get it on Amazon.
President, Blue Silk Consulting
Rosemary is a Global Supply Chain, Procurement, and Manufacturing Expert focusing on Chinese sourcing and manufacturing, and logistics with 30 years of experience in industry, consulting and expert witnessing. An author of 5 supply chain books, including an Amazon.com best seller, she has consulted with 80 countries around the world and across a diversity of industries.
The New (Ab)Normal: Reshaping Business and Supply Chain Strategy Beyond Covid-19 by Yossi Sheffi
The coronavirus pandemic was (and still is) a black swan event—something impossible to brace for. To overcome it, supply chain leaders need to be agile and flexible. This book from MIT Professor Yossi Sheffi not only addresses the widespread impacts of COVID-19 on supply chains, but it also details (at length) how supply chains need to adapt. The book is conveniently divided into six parts, each encapsulating the pandemic's effect on the supply chain. Of the many books emerging about COVID-19's effects on the world, this is arguably one of the most insightful and comprehensive, touching everything from politics to technology, to economics, to business operations. For 300+ pages, it's actually one of the quicker reads on this list—it's that captivating. Get it on Amazon.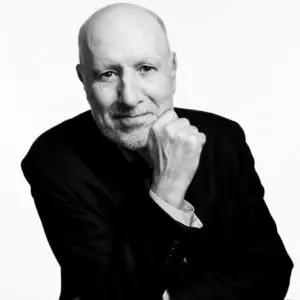 Director, MIT Center for Transportation and Logistics
Yossi Sheffi has been a voice for transport and logistics at MIT for over 45 years. He's a global authority and expert in systems optimization, risk analysis and supply chain management. Dr. Sheffi has also published several best-selling, award winning books on supply chain theory.
Common Sense Supply Management: Tales From The Supply Chain Trenches by Dr. Tom DePaoli
This is one of the rare cases where you can judge a book by its cover—or, more appropriately, by its name. Dr. Tom DePaoli's book is a no-nonsense, straight-to-the-point look at how to approach supply chain management more effectively and efficiently. The common-sense tips outlined in the book are easy to understand, and the author provides firm context to show why, exactly, they work. For example, each lesson comes in the form of a story, making this book a quick, engaging read that's easy to break into sections for those who prefer lighter reading. The key takeaway will quickly become evident: relationships are the most important part of the supply chain at any level. Get it on Amazon.
Like what you're reading?
Subscribe to receive even more helpful resources, tips and news in your inbox!
The Future After COVID: Futurist Expectations for Changes, Challenges, and Opportunities After the COVID-19 Pandemic by Jason Schenker
We've all heard so much about the "new norm" of the world after COVID-19. But what, exactly, does that look like? Economist Jason Schenker endeavors to answer that question in the context of several different industries—supply chain among them. Jason explores the pandemic's immediate impact on supply chains, early case studies of adaptation, and the traits supply chain managers need to embrace to restabilize the value stream. The best reason to pick up this book is to look at the pandemic through the diverse lens of other industries affected and understand how supply chain has suffered (and adapted) in relation to them. Get it on Amazon.
The Supply Chain Revolution: Innovative Sourcing and Logistics for a Fiercely Competitive World by Suman Sarkar
Supply chain management is a constant tug-of-war between managing costs and expediting fulfillment. This treatise by Suman Sarkar takes a direct approach to dissecting this relationship while proposing supply chain modeling solutions to readers that teach them to think outside the norm. The book is rife with real-world examples of creative solutions from companies like Starbucks, Airbus, and Amazon. Sarkar encourages readers to pivot their thinking away from a cost vs. expedience approach and, instead, look for solutions that improve downstream value. At 240 pages, it's a quick but insightful read. Get it on Amazon.
The Forklifts Have Nothing to Do! Lessons in Supply Chain Leadership by Joseph L. Walden
Our list ends with what's now a "classic" in supply chain books. Published back in 2003, this essay on supply chain leadership by Colonel Joseph L. Walden, is as true today as it was almost two decades ago. That's because good leadership stands the test of time. Now, as supply chains weather the rippling effects of a global pandemic, brushing up on leadership is an important priority for anyone charged with navigating the "new norm." The author teaches leadership techniques, critical thinking, operational-mindedness, and more, drawing from his own 25+ years of industry success. Get it on Amazon.
You may also be interested in…
Expand Your Reading List and Your Mind
Whether you read to stay current or like to delve into a good book relevant to your passion, there is no shortage of supply chain books out there. We'd recommend these nine titles to any supply chain manager looking to pick up a good read.
Don't miss adding these supply chain books to your next Amazon cart. And, for more expert insight into the latest trends in logistics, follow these supply chain experts.