Supply chains are constantly changing and evolving, even in the most stable of times. In the current climate, it seems like we need to adjust to a new reality every morning. As uncertainty builds, now is the perfect time to seek insights and guidance from the leaders shaping the future of supply chain and logistics. Previously, we shared 15 supply chain and logistics leaders who are at the top of their field. Now, we're sharing 14 more. We recommend following them on LinkedIn and Twitter, as well as checking out their contributions to major industry publications, to stay up-to-date about what's happening now and what's next.
14 Supply Chain & Logistics Leaders to Follow
Owner and Managing Director, Buyers Meeting Point
The authority on all things procurement, Kelly Barner has co-authored and contributed to several books, as well as numerous industry publications focused on value stream optimization. Kelly's gift for communication regularly translates into a full catalog of blog posts, articles and featured insights that make her a staple voice in the logistics industry.
Podcast Host, Let's Talk Supply Chain
Sarah Barnes-Humphrey is best-known as the host of the popular Let's Talk Supply Chain Podcast (LTSC) and The SC, Supply Chain TV channel on YouTube. She's been named one of the Top 100 Global Women Leaders in Supply Chain.
Gabriel Gheorghiu focuses on the people within supply chain, helping companies understand how talent translates into supply chain success. His knowledge in selecting, training and implementing ERP solutions is also second to none.
Chief Heart Officer, Supply Chain Queen
Sheri is a Supply & Demand Chain Executive "Pro to Know," an IBM Futurist and among LinkedIn's Top 1% Social Selling Index (SSI) in Supply Chain. She's also a voice for transformation among supply chain and logistics leaders.
Like what you're reading?
Subscribe to receive even more helpful resources, tips and news in your inbox!
From her roots at IBM to serving as CEO of 1010data, Inna Kuznetsova is an expert in all things concerning the digitization and interpretation of freight data. She's a voice for innovation concerning artificial intelligence, machine learning, cloud logistics and more.
President, CEO, AGILE Business Media
As President & CEO at AGiLE Business Media, LLC, Mitch MacDonald oversees two of the most insightful publications related to supply chain management: DC Velocity and CSCMP's Supply Chain Quarterly. Both publications are highly valuable for anyone in supply chain or logistics.
One of the most prolific female voices among supply chain and logistics leaders, Beth is committed to the advancement and acceleration of the role and careers of women in supply chain. She's also a foremost authority on supply chain research and analysis.
CEO – Founder, Supply Chain Coalition
Gerry Poe is the self-proclaimed "Authority on Enterprise Resource Planning Software," and he has decades of insight to back up the title. He's the founder and frequent voice for the Supply Chain Coalition, helping companies harness new logistics strategies using modern tech solutions.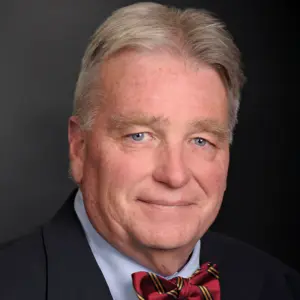 ON Semiconductor Professor of Business, Arizona State University
As the ON Semiconductor Professor of Business at Arizona State University, Dr. Dale S Rogers has a huge body of published work in supply chain theory. His focus on the evolving complexities of supply chains have shaped theories for how to adapt in the modern age.
Assistant Professor, Colorado State University
Another authority from academia, Zac Rogers has contributed his voice to publications throughout the industry as an expert analyst. His insights reach from economic outlook to factors governing the digitization of the supply chain.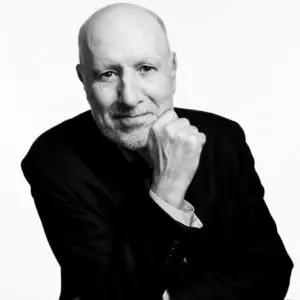 Director, MIT Center for Transportation and Logistics
Yossi Sheffi has been a voice for transport and logistics at MIT for over 45 years. He's a global authority and expert in systems optimization, risk analysis and supply chain management. Dr. Sheffi has also published several best-selling, award winning books on supply chain theory.
Managing Director, Supply Chain Management Institute, University of San Diego
As the Managing Director at Supply Chain Management Institute, Joel Sutherland is an undisputed authority within the industry. He's been a speaker, author, program contributor, workshop leader and guiding voice for more than 40 years, bridging classic concepts with the evolving industry.
Data Whisperer & Principal Consultant, MetaMeta Consulting
Scott Taylor is The Data Whisperer – an evangelist for how data can transform supply chains and streamline fulfillment. He hosts a regular video series, contributes to numerous publications and serves as a guest speaker for supply chain conferences and events around the world.
Host, Supply Chain Now; Venture Partner, Kubera VC
Greg White has a storied career in supply chain and currently serves as the Principle and Host at Supply Chain Now in addition to his role at Trefoil Advisory. He preaches the importance of balancing inventory with customer demand and solutions that expedite fulfillment.
This list is a wealth of expertise and forward-thinking insight just waiting to be tapped. Whether you're the VP of supply chain for your company or are actively engaged in strategic logistics, these industry voices are your path to a better understanding of the state of global operations. We highly recommend following the supply chain and logistics leaders above and tuning in to what they have to say. And, don't forget to give our original 15 experts a follow as well and check out these 13 supply chain podcasts you should listen to as well.